Now offering in-store pickup
Avoid the crowds with our in-store pickup option. All products available for pickup at our Greenville Ave. location.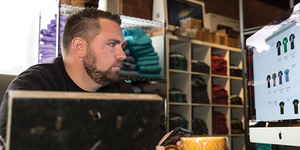 IN HOUSE CUSTOM DESIGN
For you, your business, or whatever the need may be - we're there to help you with the design process and printing. Our design team can help with any ideas and work on logos for your company.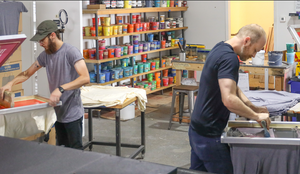 HANDPRINTED APPAREL
We manually screen print each and every shirt by hand at our warehouse on Henderson Ave. and we can do the same for your own custom shirts! We even live-print at our shop on Greenville during events and parties.